Jolly Phonics – Conducting classes for young learners in Mumbai who have learning difficulties. Hurry…
---
Jolly Phonics
Jolly Phonics training programme will deliver an integrated approach to teaching English to children through a proven, evidence-based methodology, which acts as a thorough foundation for reading and writing the English language.
Dr. S.V. Gomathi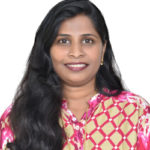 Authorised as Professional Jolly Phonics Trainer
Trained more than 15,000 teachers since 2004 in private and government schools across India
First Person to Pilot...
Jolly Phonics and introduced in India
Micro Finance (SHG concept) for budget private schools in Hyderabad
Voucher Scheme in Hyderabad